Meenjet (Wuhan Xiantong Technology Co.,Ltd) At AllPack 2019 In Indonesia
From 30 Otc - 2 Nov, Wuhan Xiantong technology Co.,Ltd (Refer to" Meenjet") had attended the exihibition AllPack 2019 in Indonesia, thanks to our esteem customers and fair visitors that our fair ended successfully. The weather in Jakarta is hot in this season, But our customers and more visitors interested in meenjet printer's are still come here. Meenjet team attend this exhibition is also excited.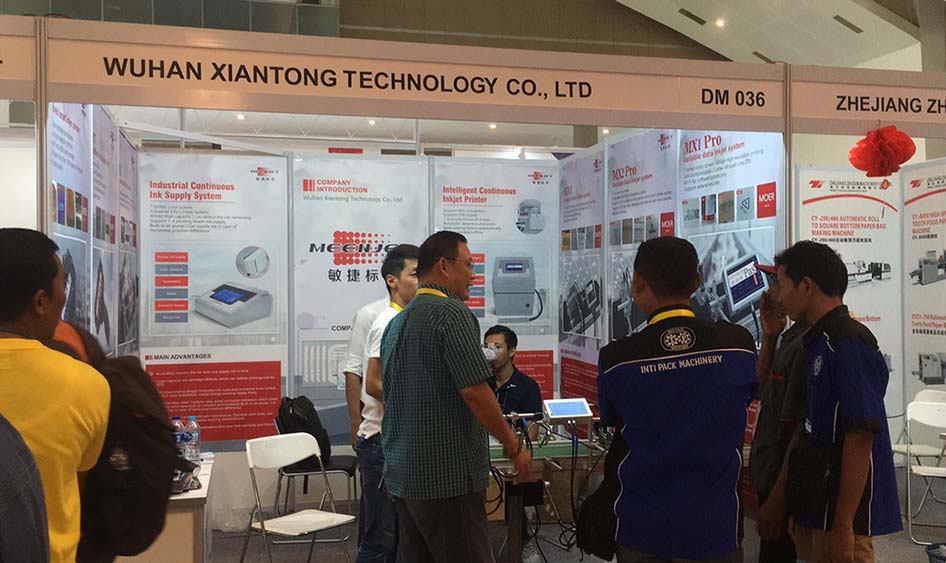 It's the first time Meenjet ( Wuhan Xiantong Technology Co.,Ltd ) in Indonesia, there are lots of visitors participated in our exhibition, most of them are old friends. we had showed some high quality TIJ CIJ inkjet printing machine and new products during this fair, it's including our M6 handheld inkjet printer, M7 inkjet date printer, M3s Hand Jet Printer, Mx1 online coding printer, Mx4 lot number printer and New Mx1 Pro 7 inch Touch screen Inkjet Coder. A lots of people are interested in the Mx1 Pro and Mx2 Pro.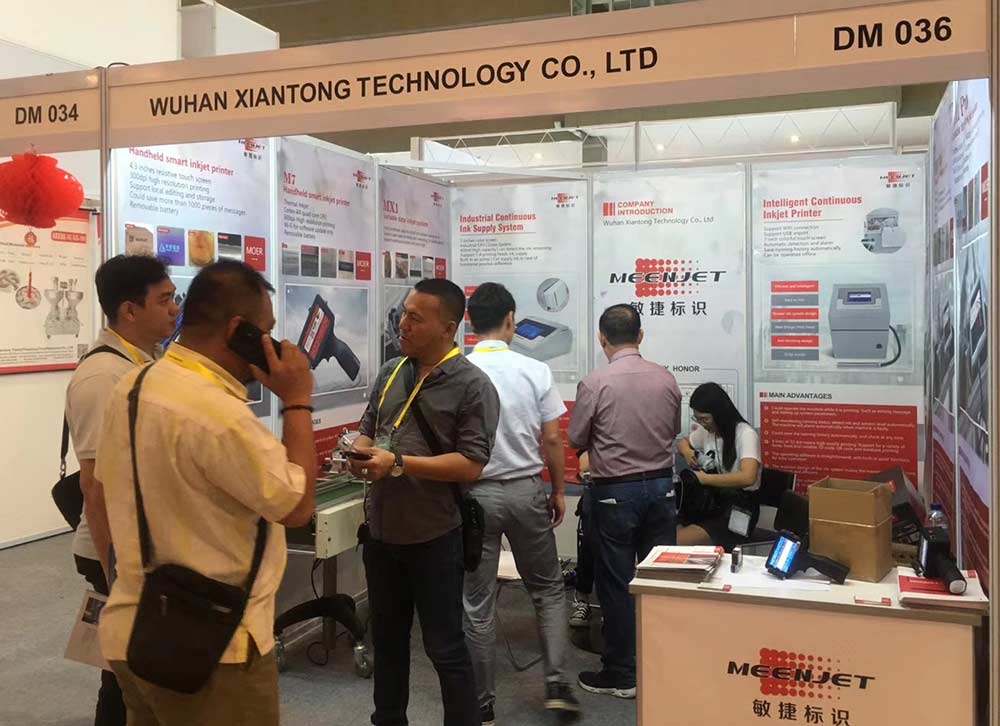 The show is not over yet, many visitors couldn't wait to want order these coding machines, Thanks for all our friend and enthusiastic visitors, hope all of you are happy and your business will do bigger and bigger. Meenjet alway focus on the high quality inkjet coding printer and bring to you new products continuous.