2017/3/1 - 2017/3/3, the twenty-fourth China International Packaging Industry Exhibition was held in Guangzhou. During the exhibition, in the company cultural idea of Smart and Speed, we promoted all the new products and the hot-selling M3 handheld inkjet printer to the people at home and abroad with full enthusiasm. The venue was very lively.
As the exhibition began, one after another exhibitors came to ask about our Multifunctional Variable Data Printing System.This product is a new online inkjet printer that can use 1-8 spray nozzles as your will: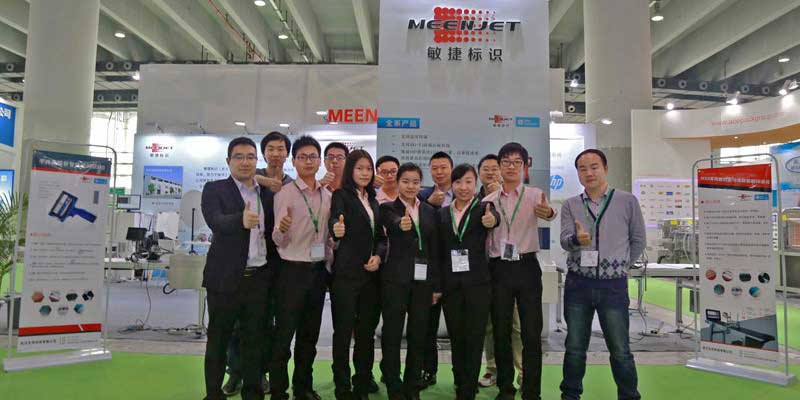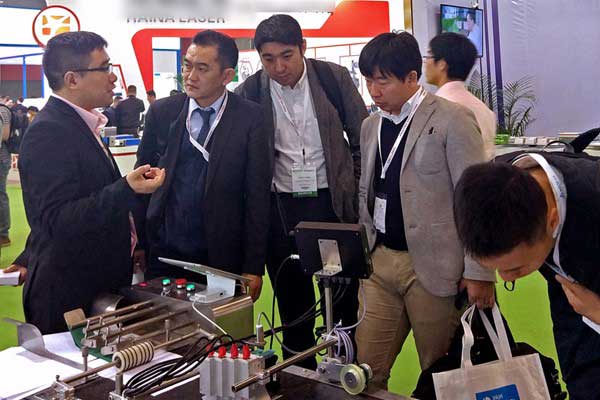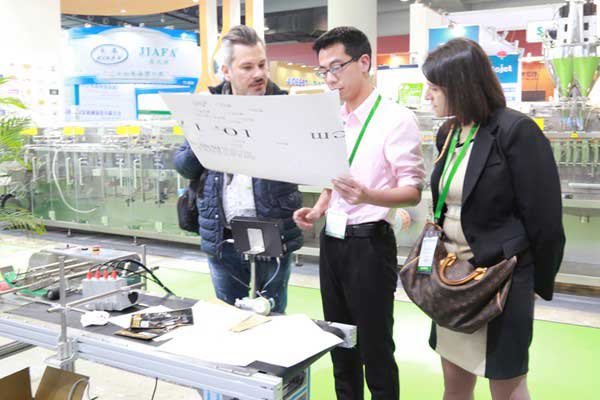 The coming visitors could experience our inkjet printers freely according to their own needs. At the same time, the professionals of Meenjet would answer the related questions actively. The red new machine in the picture is M7 Smart Handheld Inkjet Printer with support for Bluetooth and Wi-Fi. The machine could be used in hand or online and it is comfortable to grip the handle.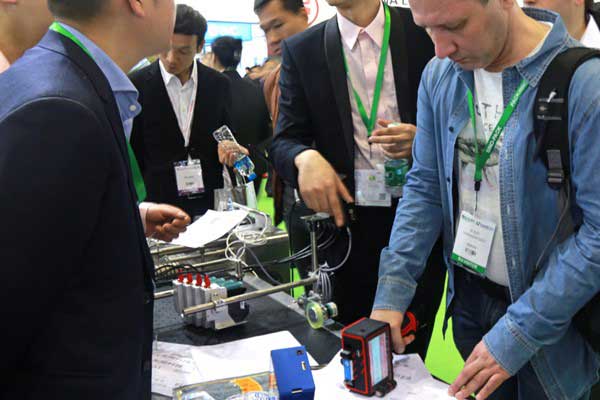 In the picture, the people were watching how to use M8 Handheld Inkjet Printer and its printing effect. It has some similarities with M7, but it also has its particular advantages. For example, M8 has 720P HD display screen and capacitive touch screen.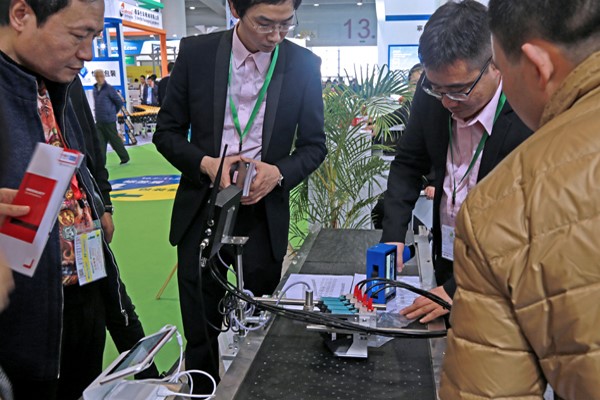 In the next picture, it was showing how to use MX4 to print production date and other contents on the carton. The printing mark was clear. MX4 Variable Data Printing System can use 1-4 spray nozzles as your will, and it has 7 inch 1080P HD display screen and high precision capacitive touch screen: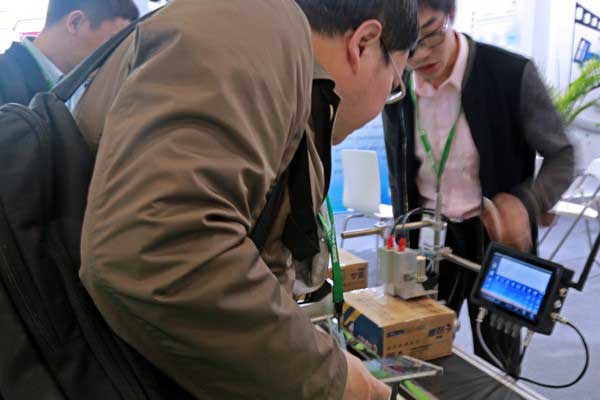 The exhibition was proceeding smoothly. In order to add the exhibitors' enthusiasm of interaction, prize draw was necessary on the 3 days exhibition. Of course, the corresponding prizes were also very attractive. After a while, the line had been very long and our staff were too busy to serve. People at the exhibition who participated in the prize draw all returned with prizes.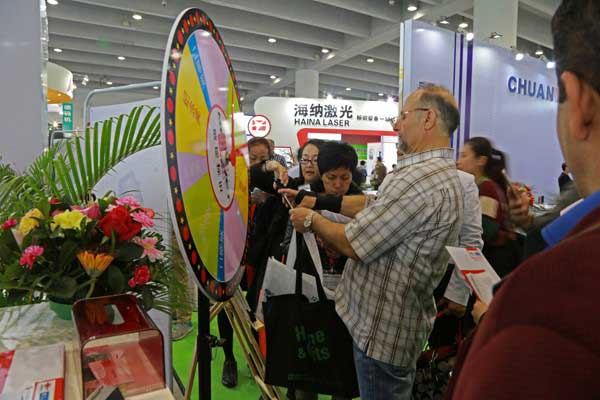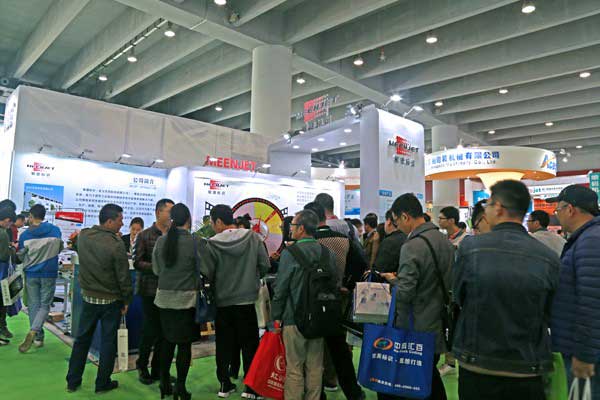 Meenjet (Wuhan Xiantong Technology Co., Ltd.) focuses on the inkjet marking industry, specializing in providing the best solution with the lowest cost for customers. The 3 days of busy and happy exhibition has been over, but we do not slack off. Thanks for trust and support from the old and new customers at home and abroad who ordered at the exhibition! The end means a new challenge. As the leader of Meenjet, the general manager still works day and night to lead the team forward to the next goal. Good news for New and old customers! Meenjet will try the best to launch all the new products one after another in June this year. The new products include M7 Smart Handheld Inkjet Printer, M8 Smart Handheld Inkjet Printer, MX0 Multifunctional Mini Smart Inkjet Printer, MX4 Variable Data Printing system and MX8 Multifunctional Variable Data Printing System. All hard work brings profit. We sincerely wish that we can make progress together with the new and old customers!